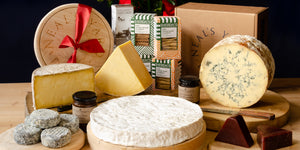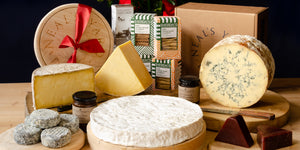 Contact us to discuss your requirements
Gifting
Show your appreciation for valued customers or colleagues with gifts of British and Irish cheese. Choose from our range of cheese selections or work with us to create something bespoke. We will then cut, wrap and box each gift by hand and deliver them to your workplace or directly to the recipients' homes.
Entertaining
Throwing a party for your colleagues or hosting a networking event? Put a show-stopping cheeseboard in the centre. We can suggest a party selection based on your number of guests and budget and advise on how to serve and present it.
Tutored Tasting
Want to learn more about cheese or how to pair it with drinks and accompaniments? We can bring cheese to your workplace and deliver a tutored tasting on a range of cheese topics from introductory cheese fundamentals to more specialised subjects.
Team Lunches
Treat your team to a weekly or monthly cheeseboard for lunch. Or why not set up a Cheese Club in your workplace? Bring everyone together around cheese, taste and talk. We find that it's a great way to boost morale and get people socialising.