This Month's Cheeses
The Neal's Yard Dairy Subscription showcases three different cheeses each month, connected in some way by a location, season, recipe or occasion. As we approach Christmas; a season when we cut and deliver more cheese than at any other time of year, we thought we'd pay homage to some cheesemongers and producers we have a unique connection with. Two cheeses featuring in your selection are made by ex-cheesemongers and the evolution of the third cheese was the result of much collaboration with Neal's Yard Dairy. October also hailed the opening of a new shop, 'Magdalen Cheese and Provisions' in Exeter by two former cheesemongers Jacob and Rachel. Do pay them a visit if you are in the area. And last but not least, by savouring this cheeseboard, you are helping to support the makers of British and Irish cheese, preserving time-honoured cheesemaking traditions and fostering exciting new ones too. We hope you enjoy them.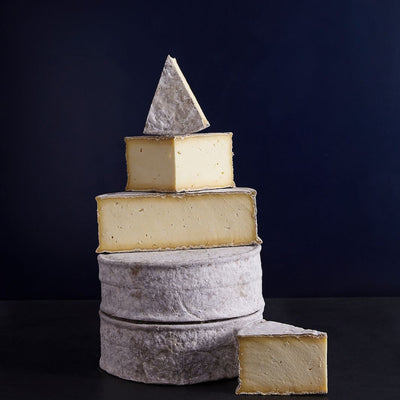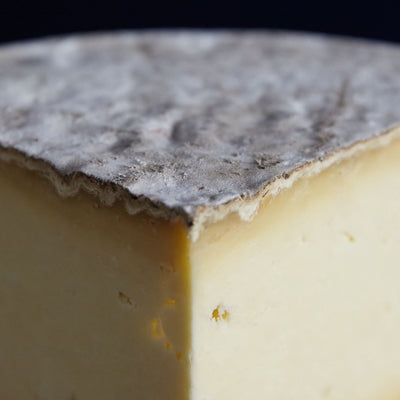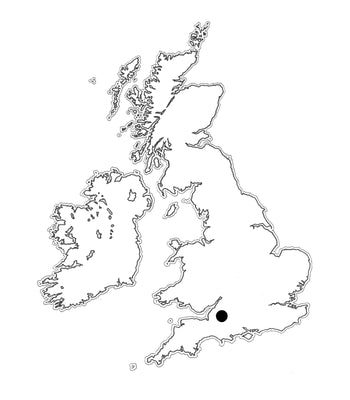 A densely crumbly centre with fresh, lemony flavours that gives way to a creamy, more mushroomy layer beneath the edible rind.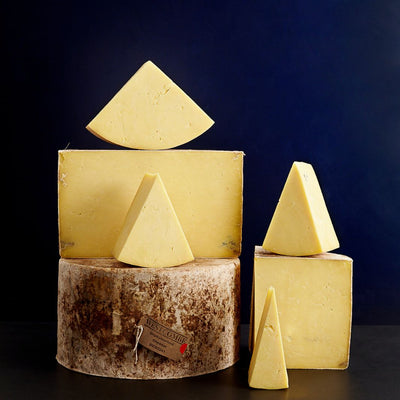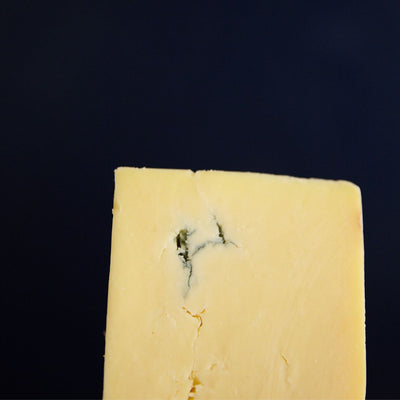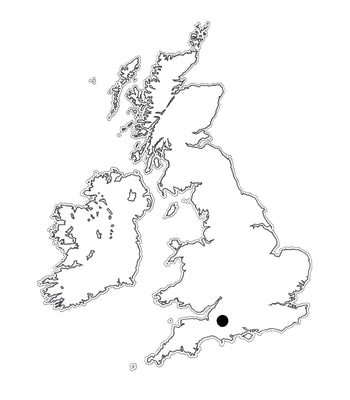 A smooth, well rounded farmhouse Cheddar from Somerset, selected for its warm, lingering flavours and happy balance of creaminess and acidity.

Cloth...
Read More
A smooth, well rounded farmhouse Cheddar from Somerset, selected for its warm, lingering flavours and happy balance of creaminess and acidity.

Clothbound with lard.

*Please note that we sell both a pasteurised and a raw milk version of this cheese. The cheese you receive will be labelled with the appropriate milk treatment.
Read Less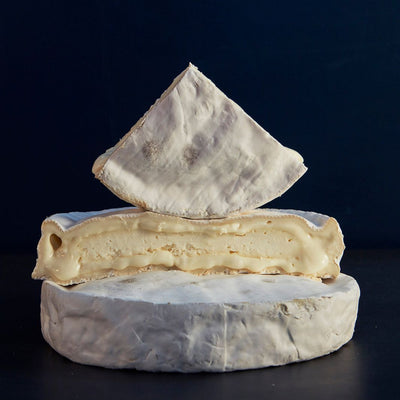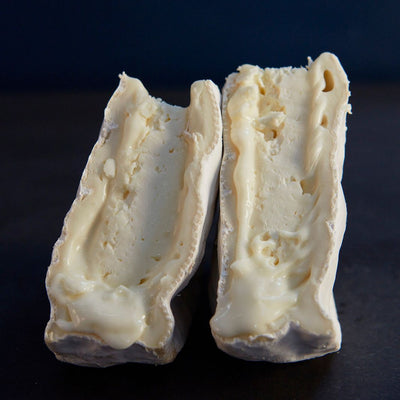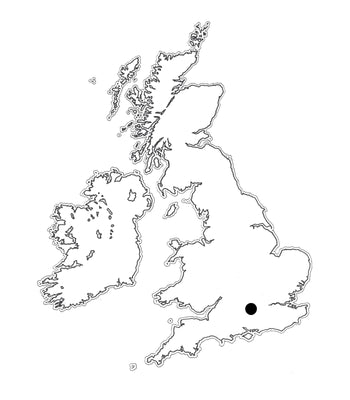 Flavours range from mild and milky to meaty and nutty depending on age. The paste is creamy and soft beneath the rind and chalky and firm in the centre.
An Introduction to this Selection
Cheesemonger Caitrin introduces each cheese in this month's selection, explaining the style and how they differ in terms of milk, make and flavour.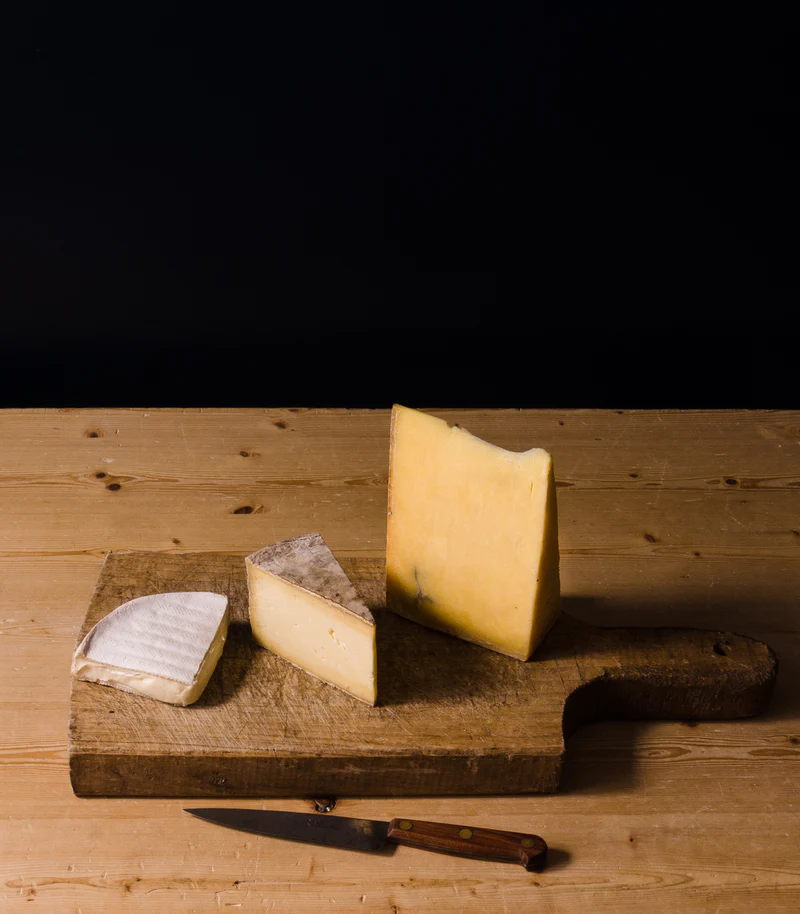 Information & Inspiration
Recipes, films and blogs that feature the cheeses in this month's selection
Westcombe: Returning to the Land
Westcombe is farming in a way that benefits their cheese, milk, animals, and the health of their land. They have made many changes to their farming system and to their cheesemaking over the past few years. Our cheese care team and cheesemongers are beginning to note the effects of these differences in recent batches of their cheese, and we wanted to understand what is happening on the farm to influence this. We visited Westcombe recently to see their changes first-hand and to learn what Tom a...

Asparagus and Westcombe Cheddar Tart
Replace asparagus with seasonal vegetables in this delicious tart recipe
Adopt a Cheese: Pitchfork Cheddar
Here we hear from Austin, who looks after our US export sales, about what he learned from the adopting Pitchfork Cheddar. Made by the makers of Gorwydd Caerphilly, this gives a great insight into the farm behind both of these cheeses.
About the Subscription Hub
The cheese we work with is strongly founded in a sense of community, from cheesemakers sharing recipes and tips, to the shared efforts of maturation between cheesemaker and affineur, to the departments within Neal's Yard Dairy tasting and talking about cheese together on a daily basis. The NYD subscription hub aims to bring this sense of community to our loyal subscription customers - a place to discover, discuss and delight in the cheeses you receive each month.
Subscribe Now
Cheeses from previous months